It can be difficult for teachers to plan their vacations when so many others share the same holidays and breaks. However, there is one great advantage to this – many homeowners who need housesitters also tend to travel during these times. So, if you're a teacher who likes immersive travel experiences and saving money, this is the perfect travel opportunity!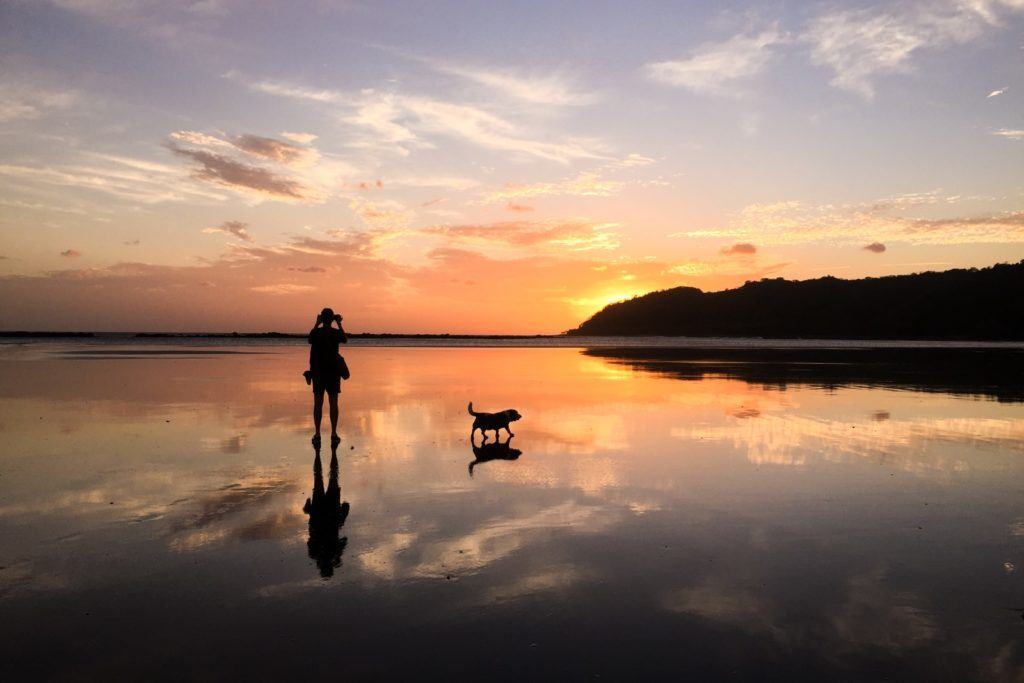 So, what is housesitting? Housesitting is when homeowners need to travel but would like sitters to stay in their home to care for their pets and plants, as well as keep the home clean and secure. Most housesits involve pets – usually dogs and/or cats, but sometimes other types of animals – chickens, horses, etc.. Every housesit is unique and has its own requirements, amenities, and time frame.
Some housesits last for only a couple of days, and some are for months or even years. As a teacher, you can look for housesits that fit into your time off. And since these are often popular times for people to travel, there are often many housesitting opportunities during traditional teacher breaks.
The Most Popular Time for Housesitting Opportunities
The busiest time of the year for housesits is over the Christmas holiday. There are always a plethora of opportunities available since many people like to travel to see family during this time.
If you're just starting out as a housesitter, and you have flexible plans during the holiday, this is an excellent time to find your first sit! Since there are so many opportunities to be filled, a newbie has a better chance of being considered during this time.
Other Popular Housesit Time Periods
Holidays
Any other major holidays can be popular times for housesitting opportunities, such as Easter, Independence Day, Memorial Day, Labor Day, Thanksgiving, and any other regional holidays in whichever part of the world you are interested in.
Summertime
The summer months are also a busy time for housesits. Many homeowners across the world have children in school, so they like to take advantage of school breaks to do their own traveling.
Off-Season in the Home's Location
Off-Season is also a hugely popular time for housesitting opportunities. This will vary depending on the part of the world. For example, in most of Latin America, the North American summer months are the off season. This means that many expats and locals who live in that region like to take time to travel during these months.
This usually means rainier weather, but often it will only rain for an hour or two, or sometimes only in the evening. Every region is different, so I'd urge you to do your research. But I happen to think that traveling in a region during off-season is fascinating. You can often get to know the area in a deeper way with less tourists around, and you can enjoy lush green landscapes.
Why Housesit?
Free Accommodation
The most obvious benefit of housesitting is the ability to save lots of money! Most housesits are unpaid. The agreement is a mutually beneficial trade – the homeowner has someone to care for their home and pets while they are away, and the housesitter receives free accommodation for their services.
Many homes that require sitters are often very comfortable with great amenities, and can sometimes be downright luxurious. If you're choosing to apply for housesits in a desirable area, you will have the pleasure of enjoying a beautiful and interesting part of the world. All rent free!
An Immersive Travel Experience
Another amazing aspect of housesitting is the way you can get to know an area in a deep and meaningful way. A housesitter experiences an area as a local since they live in a home in a residential community. It's a completely different experience than staying in a hotel or hostel.
As a housesitter, you get to know the local grocer, butcher, neighbors, bus driver, etc.. And if you're able to take a housesit that lasts for several weeks or months, you really get to know the area well.
My husband and my first international housesit was in a very remote small lake community in the mountains of central Mexico for three months. It was an amazing chance to relax, enjoy nature, and work on personal projects. But the best part about the experience was the way we were able to learn about and connect with rural Mexico. We got to know the locals, participated in the town's celebrations, and observed rural Mexican life. It was a really special and unique experience. We would have never thought to go to this particular place without the housesitting opportunity!
Spending Time With Pets
If you're an animal lover, then you'll be so happy to get to know the dogs and cats you care for as a sitter. My husband and I have fallen in love with countless pets on our sits. We love having these sweet companions as we work from our laptops, watch a movie at night, or go on a long walk around the neighborhood.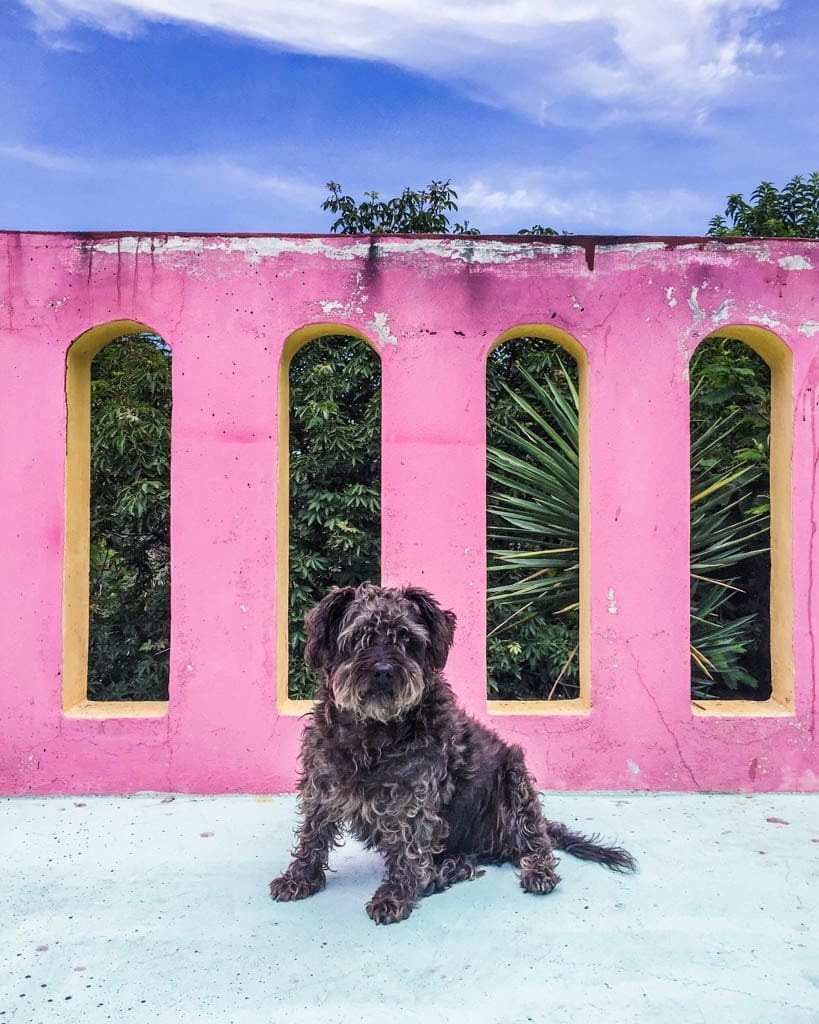 How to Get Started Housesitting
So now that you're interested in delving into the world of housesitting, how do you get started?
Sites to Join
This is the biggest housesitting site, so it has the largest number of housesits. This also means it has the largest pool of prospective housesitters, so the competition can be tough. Many homeowners will get dozens or more applications when they put up a listing – so sometimes they don't even read through all applications.
If you are a first time sitter, it may be hard to get one of the most competitive opportunities (for example highly sought after locations like London or a beach front home in Mexico). That doesn't mean you shouldn't try though! Just manage your expectations, and also look for more off-the-beaten path opportunities. And consider trying some of the other sites below.
Cost: $95.20/year
Number of available sits: High
Competition between housesitters: High
Mind My House has a very affordable yearly membership with a nice selection of housesits. I've found two of our sits last year through this website. It seems to have a good variety of housesits scattered around the world.
Cost: $20/year
Number of available sits: Average
Competition between housesitters: Average
HouseCarers is another great medium-sized site. There is a good ratio of homeowners to housesitters, so getting in contact with homeowners is fairly easy. They also make it easy to browse sits in your preferred region(s) and for your available dates.
Cost: $50/year
Number of available sits: Average
Competition between housesitters: Average
Nomador is a website that was started in France, so there is a large number of sits in France or for French homeowners living abroad, but the site has grown to be worldwide. You can join for free and apply for your first three sits for free. After that you must pay a fee.
They've also recently launched an interesting program called Nomador Stopovers. It's similar to CouchSurfing in that it's meant to connect travelers with homeowners who don't mind hosting them for short periods of time.
Cost: $89/year
Number of available sits: High
Competition between housesitters: Average
How to Build a Strong Profile
Be sure to put a lot of time and thought into your profile. This is how homeowners will decide if they think you'll be the right fit for them.
First, you will want to include as many photos as the housesitting site allows. Photos are a great way for the homeowners to make an initial connection with you. Be sure to include pictures in which you are looking into the camera, without sunglasses or a hat. And be sure to post photos of you smiling! If you have photos of you interacting with pets, that is even better!
Second, you will want to include a thorough written portion. Start with a couple sentences with your basic info (age range, where you're from, and what you do). Next, talk about why you want to housesit (Are you a teacher who wants to use your holiday breaks to explore a new place?). Then, include any housesitting experience you have. If you haven't officially housesat before, include any experience owning a home, pets, or helping others care for their homes and pets. Lastly, list any other special attributes you might have that would make you a good housesitter (speaking another language, neat and tidy, handy around the house, etc.).
Make An Intro Video!
Here's a great secret to getting yourself to stand out from the crowd – make an introduction video for your profile!
This doesn't have to be complicated. The main purpose of the video is to show your personality to the homeowners, not win an award for video editing.
Use the camera on your computer or phone and try to do only one or two takes. Make a rough outline of what you want to say in the video. An easy way to do this is to highlight the main points of your written profile. Then speak conversationally and remember to smile!
You can use a simple video editing platform like IMovie. Or if you aren't familiar with the software, just try to make a simple one-take video. Host it on Youtube and then link it to your housesitting profile. Be sure to mention this video any time you talk to homeowners.
This is the easiest and most effective way to show your personality and convey your character to homeowners.
References
References are extremely important to have. Almost all homeowners want to see these, and for good reason. They're inviting strangers into their homes to take care of their most prized possessions – their beloved pets.
If you haven't done any official housesitting before, don't worry, there are other references you can gather! Previous employers are a great place to start. Previous landlords can also attest to your trustworthiness, your punctuality, and neatness.
Also, think about any times you might have helped a friend or family member when they needed to travel. Have you ever watered the plants for them? Or fed their cat daily? Those are definitely great references!
Write a Thoughtful Application Letter
Think of this as a job cover letter, but a bit more personal. Spend some time drafting your letter.
First introduce yourself (similar to the first couple lines of your profile). Then, briefly tell them why you are interested in their sit (Try to make this more about them and less about you – for example, don't go on and on about how you want to be at the beach. Instead, mention that you've always wanted to experience living near the beach, and would love to take their dogs for a morning walk along the water).
Be sure to refer back to the housesitting ad and address any specific requirements or concerns the homeowners have. This part is important!
Next, highlight the other sections of your profile – why you like housesitting, previous housesitting experience (be sure to mention their pets/pet names in this portion), and any relevant skills you have.
Finally, include your references if you can. If the homeowner has all of your information at once, they are more likely to consider you. Don't make them do extra work to email you to ask for them!
---
So now that you know how to get started with housesitting, why not try it for your next teaching break? Maybe you'd like to find a housesit in a warm place over Spring break, or perhaps you'd like to explore an exotic place for an extended period over the Summer months. Start exploring the opportunities on the housesitting sites i mentioned above and get dreaming about your next (very affordable) trip!