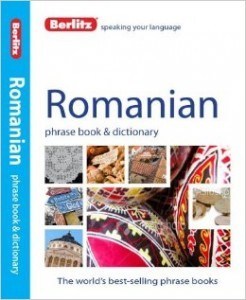 Being able to speak even a few basic phrases of the language of the country you plan to visit will pay off in more ways than one.  This is a strategy I use to not only help me save a little more money, but also to increase my safety and connect with the locals in a more fulfilling way.  By making the effort to speak the language of your destination, in most cases the locals will be far more likely to help you, give you better prices on their goods, and generally like and respect you much more than the next tourist who expects everyone to speak English to them.  Even in situations where the guides, shopkeepers, waiters and others speak English, if you speak to them in their own language it will put a smile on their faces and you'll get a lot more positive attention from them.
A few nights ago my husband and I landed in Ecuador.  We spent our first day in Guayaquil.  As we walked along the Malecón Salado (boardwalk along the river), we found a man with a long pole reaching high into a mango tree and decided to interact with him.  "¿Qué está haciendo?" I asked him (What are you doing?).  He gave us a huge smile and seemed delighted that we had taken an interest in his activity.  "¡Cogiendo mangos!" he replied (picking mangos).  He prodded at one mango, which came tumbling to the ground.  He picked it up and offered it to us happily.
I have also seen people struggle when they cannot speak the language.  Most of the time it is possible to get by with gestures and pictures, but sometimes you need a little more than that.  While riding the bus from Guayaquil to Loja, we encountered a young American lady who was struggling to understand when the man collecting tickets told her she would need to pay extra for her luggage (she had 2 giant bags and one smaller one, plus the carry-on that she brought onto the bus).  We translated for her.  At first we wondered if the ticket guy was trying to take advantage of her for not being able to communicate in Spanish (which does happen at times) but it turned out that charging for going over the weight limit is standard practice.
I have had many other positive experiences by speaking a little French, Swahili, or Romanian when traveling to countries where those languages are spoken.  Even if I can't speak much, knowing polite expressions, greetings, the numbers and a few basic phrases that will help me shop and find my way around can make a huge difference in the quality of my trip.  If you have time to learn the most frequently used words and a bit about the structure of the language, that will help a lot also.  The most important thing is to begin using the language immediately, without worrying about saying everything correctly.  Just use what you know as much as possible.  If you'll be traveling with someone, try to practice with each other.  If you can find someone to chat with in the target language via the internet or find someone in your area who speaks the language and will talk to you, that is great, too!  The sooner you actually start using the language, no matter how little you know, the faster it will come to you as you use it.
My top resources are language courses online (preferably free), travel phrase books (I mostly use Berlitz), and language apps for my iPod Touch (ideally ones that will work offline).  Here are some books I have used in my own travels:
Do some online searches for resources in your target language and you'll be surprised at how much is available, especially for the more common languages such as Spanish and French.
If you wish you could learn other languages but feel like you just don't have the talent for it, I encourage you to check out the motivating blog called "Fluent in 3 Months," by Benny Lewis.  He has put together a program called "Speak From Day 1" which teaches and motivates people to get beyond their initial fears and embarrassment of learning and speaking a new language.  Benny only spoke English until he was into his 20s despite spending 6 months in Spain.  Then he learned that the best way to learn a language quickly is to start using the language–no matter how little you speak–right away.  He has since taught himself 10 different languages.   You don't need special talents or magical powers, nor do you have to be young to learn another language; anybody can do it!   Watch Benny's TED talk here:

Next time you travel, challenge yourself to learn some basic phrases and interact with the locals.  See what a difference it makes!
Do you have any language learning tips or questions?  Share in the comments below!
CLICK HERE! Download Your FREE Resources: A Travel Grants Spreadsheet, Travel Mind Map, and Packing List!